"Posture clinics were great. The yoga instruction, in all honesty, was the best I've had."
S. B., Self-employed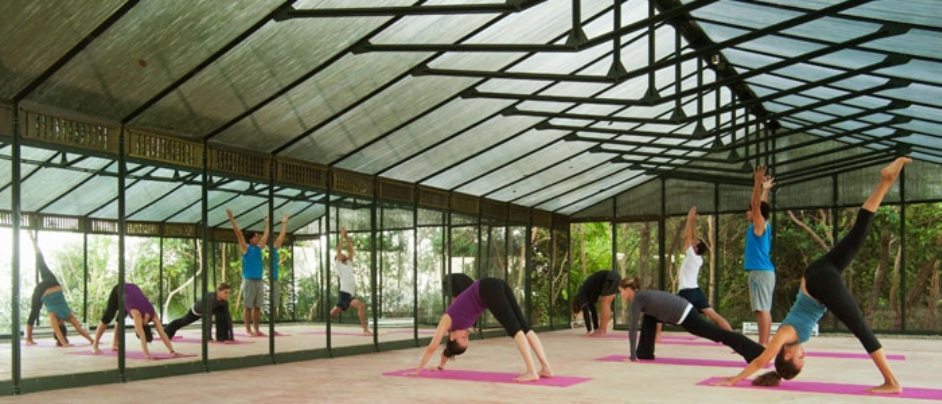 Pictured above, Xinalani Retreat Center in Mexico
Heated yoga studio


About Judy Louie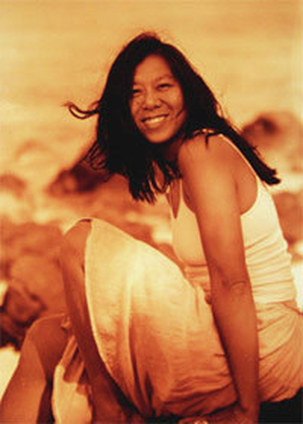 "This year I celebrate my 21st year as a Bikram Yoga Instructor and 20th year as a Retreat leader. I can truly say that Bikram Yoga has changed my life.
I have studied with the infamous Bikram, Rajashree and Emmy Cleaves as well as the notable teachers Julie Gudmestad, Ana Forrest,
Baba Hari Das, Baron Baptiste, John Friend, Bhavani Maki, John Friend, Paul Grilley and many more. My well rounded knowledge brings insight and experience to my Bikram classes
.
My focus is to meet you where you are in your own practice. Through guidance, proper alignment in your own body, and understanding, I will safely take you to your next level!
Each body and person is unique, through my years of study and practice, I have gained valuable knowledge and insight. My teaching of the Bikram Method, supports the practice and the benefits that millions have received all over the world. I am true to the Bikram Yoga Classic sequence and hope to share it with you."
​In 2000 Judy opened Bikram Yoga Kauai, the first Bikram Yoga Studio on Kauai. She sold the studio in 2010 and continues to lead week-long yoga retreats to Hawaii and Mexico. She currently resides in Portland, Oregon.
Judy's classes are taught for beginners and intermediate students. She teaches from her training, experience, and body knowledge from being a massage therapist in Kauai. She understands the sequence, subtle and physical body and will give you insight to your practice. There are always participants that join the retreat who have NEVER done yoga. They leave with a new sense of self, confidence and appreciation for the practice. Her passion for yoga, compassion and human connection will put you at ease; while her positive attitude and nurturing spirit will assist you in becoming present and energized. Judy's classes will safely guide you. Come join us!!
---
About Aaron Goodman

Aaron started practicing Bikram Yoga in 2010. He was drawn to this type of yoga for the fitness aspect and to prepare for his first marathon. Aaron was able to finish the marathon under his goal of four hours by crossing the line with two seconds to spare. He believes that the mental and physical aspects of yoga helped and propelled him to reach that goal. What he realized is that Bikram Yoga not only works on the physical aspect of your health but also your mind and spirit. Like most, his first class was intense, overwhelming, and he could not wait to come back for more. Bikram Yoga and a passion for running helped Aaron lose over 80 pounds in two years. Aaron got more invested in his personal practice after he returned from Australia in 2012 and completed his second marathon.

When Aaron completed his training in spring 2013, he returned home to the Pacific Northwest and began teaching full time right away. He quickly realized he wanted to continue educating himself by attending many workshops and seminars from world champions of yoga and senior teachers. With how much he has learned so far, he feels like there is always more to learn and grow. His view point is there is always something to learn through observations and conversations about the asanas. He teaches every class with the theme "maximize therapy, minimize injury."

Every day you wake up with a decision to be perfect or great. Aaron believes you should choose to be great because you can never be perfect. This is what he brings to the hot room and inspires his students to do the same. Aaron looks forward to seeing you in the hot room!


---
Testimonials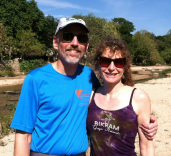 "My wife and I have been on retreat with Judy now three times. Her big heart and teaching skill make for a wonderful yoga experience, and her joyful spirit and the people that she attracts to her retreats ensure that the rest of the trip is just as wonderful."
C. P., MD, Bellevue, Washington

"What I enjoy most about the yoga retreat at Xinalani is Judy. She teaches yoga with such joy and the biggest open heart. I've taken yoga from several teachers in various styles and I can say Judy is a gem of a teacher and a gem of a person. My husband and I have gone on 3 retreats with her now and look forward to more! In regards to yoga; it has been life enhancing in helping me recover from several orthopedic surgeries and to help deal with chronic pain. I can't imagine yoga not being part of my life."
T.C., Nurse, Bellevue, Washington


---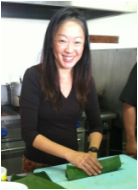 "Thank you so much for leading/hosting the bikram retreat. It exceeded my expectation in every way! I came home relaxed and not needing to recover from my vacation. I felt restored and inspired with yoga and your approach to teaching. I hope that I'll be on your email list for future events and that I'll be able to join you again. I really look forward to it and would recommend it to anyone for a relaxing retreat or to go a little deeper. I was fortunate enough to receive both."

H.E. Yogi, Santa Barbara




---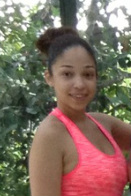 "Once again, I had a wonderful experience. Thank you for allowing me to experience love in the place I had wished for the year before. Thank you for your tenderness, care, mindfulness and creating such a safe environment to practice yoga, learn to relax, share love and gain new friends. With love and gratitude!"
Y.A., Nurse, New York City


---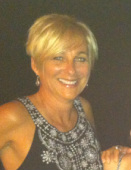 I just wanted to take a minute to thank you sooooo much for creating an amazing experience for me.
Your retreat was my dream vacation that finally came 'true' thanks to YOU!!
As a single woman, I was apprehensive about traveling to Mexico on my own.
You made it so relaxing, comfortable….exactly what I needed.
Thank you from the bottom of my heart. Your love and dedication is appreciated.
Namaste!
K.S., Relator, Kelowna, B.C.


---
"Phenomenal food, setting, instruction and group! Your instruction was just incredible, very good at reading the group's energy and adjusting."
H. S., Sales
"Awesome! we loved it, met all our expectations of rejuvenating our body, mind and spirit. Unexpected fun times with making new friends and way too many giggles."
B. L., Nurse
"The retreat was amazing, felt welcome from the moment I arrived"
E. M., Physical Therapist Technician
"I loved the retreat. The effort of planning and execution shows. I would do it again, again and again!"
S. G., Retired
"Amazing! Life changing. Rejuvenating. Words cannot explain the retreat. Judy has allowed me to experience Bikram Yoga in a safe, non-judemental and beautiful environment."
Y.A., Nurse
"Thank you, thank you, this has been the best week, you have made this a very sweet experience. I feel so happy and full. I totally want to come back next year!"
M. B.,
Artist
"Posture clinics were great. The yoga instruction, in all honesty, was the best I've had."
S. B., Self-employed